Services
The Center reopened on Monday, May 18th at 7 am.
THE CENTER PROVIDES A NUMBER OF SERVICES FOR OUR MEMBERS.
Free Blood Pressure Checks are on the 4th Thursday of each month at 10:30 am in the lobby.
'The Newsletter' is mailed to your home each month.
AARP Tax-Aide volunteers prepared taxes at The Center from  February 1st thru April 15th. They also do the Property Taxes Refunds during the summer.  You call The Center for an appointment. 218-829-9345.
Discounts at many area participating businesses.  You show your current $20 annual membership card (at the participating business) to receive the discount.
TeleCare  is a special service for those who live alone. This program provides daily contact, a phone call, from a friendly volunteer Monday through Friday.  This service is available by submitting an application at the Front Desk.
Advice from Ann is available in the Board Room on Mondays from 9 am to 11 am.  Ann is available to discuss home care, respite, adult day centers and assisted living options.  She does not advise on Medicare programs.
Computers are available Monday through Friday from 8 am to 4 pm. All computers have internet access and are connected to a printer. Keep in touch with family, friends and your grandkids with the use of the technology in the Game Room.  If you want to just stop in to play games on the computer,  you are welcome to do that also. (THIS SERVICE PRESENTLY NOT AVAILABLE)
Facebook and Smartphone Help  Sue Sterling, our Outreach Coordinator, is available to help you learn how to use your smartphone and the Facebook app. Whether you just need a question answered or a full lesson on smartphone use, just call The Center (218-829-9345)  to make an appointment, or drop in to see if she has time to help you. (THIS SERVICE PRESENTLY NOT AVAILABLE)
Need to make copies of a personal document? You can do that also for $.25 a copy or $.50 for a color copy.
Mid-Minnesota Legal Aid is at The Center the 3rd Monday of each month from 9:30 am to 2 pm. You NEED an appointment. Call The Center to schedule one.  They will be here on June 15th, July 20th, August 17th, September 21st, October 19th, November 16th, and December 14th.
Library with a variety of books and puzzles which you may take out, read or put-together and bring back to The Center.  The Brainerd Dispatch newspaper and current popular monthly magazines are available which may be read while relaxing in the Lobby.  The Lobby has a comfortable seating area with an ongoing puzzle table and a television.  The Center has literature on companies that can provide a variety of well-being services.
Great Gift Ideas:  There is the possibility of a New Membership  or a Renewal of a Member's Annual Membership.  This is a great $20.00 Gift, which could be used many times throughout each week.
Notary Services:  DeAnn is a Notary.  She will notarize your documents. Drop in or call ahead to make sure DeAnn is available when you plan to stop in. 218-829-9345
The Center Apparel:  We can order Polo Shirts, Tailored Shirts, Denim Shirts, Hats, Hooded Sweatshirts, Fleece Vests or Fleece Jackets at cost.  The majority of the apparel is dark green with "The Center" stitched in tan thread.  Post a pic on The Center Facebook page wearing The Center clothing.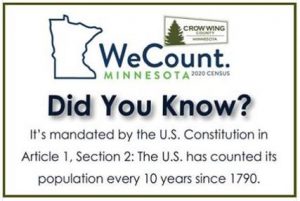 The Center offers over 50 activities and events every week that include both physical and mental stimulation. We have outdoor activities year-round and many types of indoor activities that you...




Read more