Happenings
Social Distancing Activity – Virtual Tour of MN State Parks
We'll be sharing some ideas to keep your brain active during the "social distancing" being imposed on us by the COVIG-19 regulations.  We'd like to introduce you to Virtual Tours. Today's tour is of Minnesota State Parks. Below are two links. The first one is for touring Split Rock Lighthouse State Park. The second link is to DNR's state park website page that has links to all the MN State parks. It was hard to choose just one to show you, but you can view them all on the DNR webpage link.
Here are instructions for navigating the virtual tour:
Left click on "panoramic tour." When it opens, click on "Start Tour." You will see the first slide with a tool bar that looks like the negative strips we used to get with our pictures. Play with the different arrows on the tool bar and see what they do. (If you click on something and it closes, click on it again and it will open.) Use the arrow on the right end of the strip to scroll through each slide. Move your cursor up to the picture on the screen, hold down the left mouse button and move the mouse around to get a 360 degree view of that picture. (Pretty awesome!) Then continue to the next picture by clicking on another picture on the tool bar again.  Why not tour them all and pick out the ones you want to visit this summer.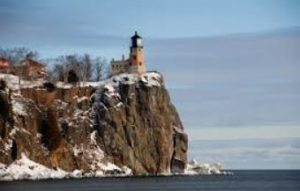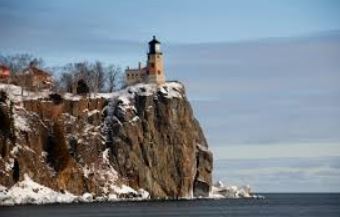 Split Rock Lighthouse State Park virtual tour:
https://files.dnr.state.mn.us/…/split_roc…/vt_splitrock.html
DNR's Virtual Tours of MN State Parks webpage:
https://www.dnr.state.mn.us/state_parks/virtual_tours.html…
Virtual Dives from the National Marine Sanctuaries
Hopefully you'll be able to spend some time outside, but in case you stay inside, here's a link to virtual dive tours from National Marine Sanctuaries–underwater tours or sea life, not of US Marines! 😊 There are many different tours to choose from. We hope this gives you something interesting to do in this 'socially distancing' world.
Click on this link: https://sanctuaries.noaa.gov/vr/
The Gardens at Waddesdon Manor
We thought you might enjoy viewing a famous garden. This tour will require you to have YouTube available on your computer or smartphone. Here's a spectacular 5-minute tour of The Gardens at Waddesdon Manor in England. Enjoy! Click on this link to open it:
https://www.youtube.com/watch?v=EyYuxTfdtKo
Online Card Games from Game Show Network   
The link we're sharing is to the Game Show Network's (GSN) website with many games for you to choose from. To play, you will need to register with a username and password. Once you do that, they will email you a confirmation to the email address you registered. Go to your emails, open the email they sent, scroll down, and click on CONFIRM. That should take you back to their website for you to log in. Bingo Bash was at the top of the page, but they have solitaire, poker, spades, and scrabble, just to name a few. Here ya go, folks. Have fun! http://www.gsn.com/card-games/
Old Time Radio Shows for You
We miss our members and we know you may be bored with what TV has to offer. Remem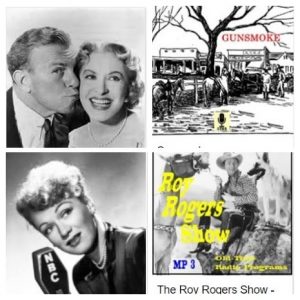 ber all those good old radio shows some of you grew up listening to? Well, you still can! Below is a link to a website that has a large selection of various radio programs you can listen to FOR FREE. Once you open the link there are multiple episodes of each show to choose from.
Click on the link: https://archive.org/details/oldtimeradio…
Due to our concern for the health and well-being of our members and the public, The Center was closed beginning March 17, 2020. The Center reopened Monday, May 18, 2020 at 7 am under the guidelines of the COVID-19 Preparedness plan adopted for The Center.  Donuts and 2nd Monday Dinner will still be pre-order, prepay and drive-up pick-up  UNTIL FURTHER NOTICE.
---
QUILT BINGO / MEAT RAFFLE – POSTPONED AT THIS TIME
Bingo begins at 1 pm and is open to the public. Cost of $8 per card; every bingo winner gets their choice of a beautiful quilt. Quilts are all colors, sizes, and are donated by our members, quilt groups,or quilters in the community. This is a very popular event so come early to get your cards and claim your seat. INVITE YOUR FRIENDS! This is open to the public.   There will be a meat raffle at this event!   Gambling License 01066/004
---
Concerts in Gregory Park – starting  July 16th -August 7-8:30 pm (subject to change)
Summer Concerts return to Gregory Park this year.  Each Thursday evening beginning on July 16th and August a different band or musician performs for your listening pleasure. Concerts begin at 7 pm and last for 90 minutes. Bring lawn chairs or a blanket, as well as sunglasses or a hat, and take advantage of these open-air concerts.  Bring a friend – there's great live music to be enjoyed!
---
The Center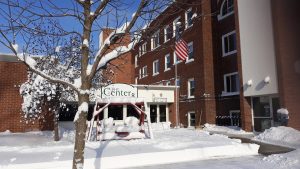 Our mission is: Encouraging mature adults to engage in healthy living, socialization, life-long learning and community connections. We are glad you are checking out what we have to offer. Take your time going through it; you don't want to miss anything!
The history of our Center includes over three decades of information. In 1979, we became a 501C3 nonprofit organization and we were located at 704 Front Street, Brainerd, MN. Renovations were completed and in September of 1983 the Center moved into the old fire station on Laurel Street, Brainerd. Memberships grew as in 1992 there were 560 members. In 1999, Bethany Good Samaritan gifted a building located at 803 Kingwood Street to the Center. Renovations began and shortly the Center moved to their new location on August of 2001. Membership and programs continue to grow as you will see from the information contained in this website. If you are interested in what you see here; please consider joining our over 1,470 members!
To become a member all you need to do is fill out an application form and submit $20. This is an annual membership fee and will also provide you discounts at area businesses, reduced price on our bus trips and provide for our twenty four page newsletter to be mailed to your home.